Being made aware of when you need to take action, without having to check in and analyse data, is a key benefit of using SiteHive. We've had lots of great feedback from clients on Notifications for site events, which have been available for a while now. So we've extended this further by providing them for device status and rainfall events too.
Device Status Notifications
Now, SiteHive can check the status of all of your devices every 24hrs, and notify you if any have gone offline. So you know what's happening with your devices and can take action quickly if there are issues.

Rainfall Notifications
Heavy rainfall is often a trigger for undertaking a site inspection or surface water monitoring. SiteHive can now notify you if there has been more than 5mm of rain in the previous 24hrs, as measured by your onsite weather station or nearest BoM weather station.

Soon, we'll also provide a link to undertake an attended water measurement directly from the message.
Setting up your Notifications in SiteHive
You can set up Notifications easily for both devices and rainfall in your Site Details section - just tick the appropriate boxes. Notifications will then be sent to the people you nominate, with your preferred choice of SMS or email: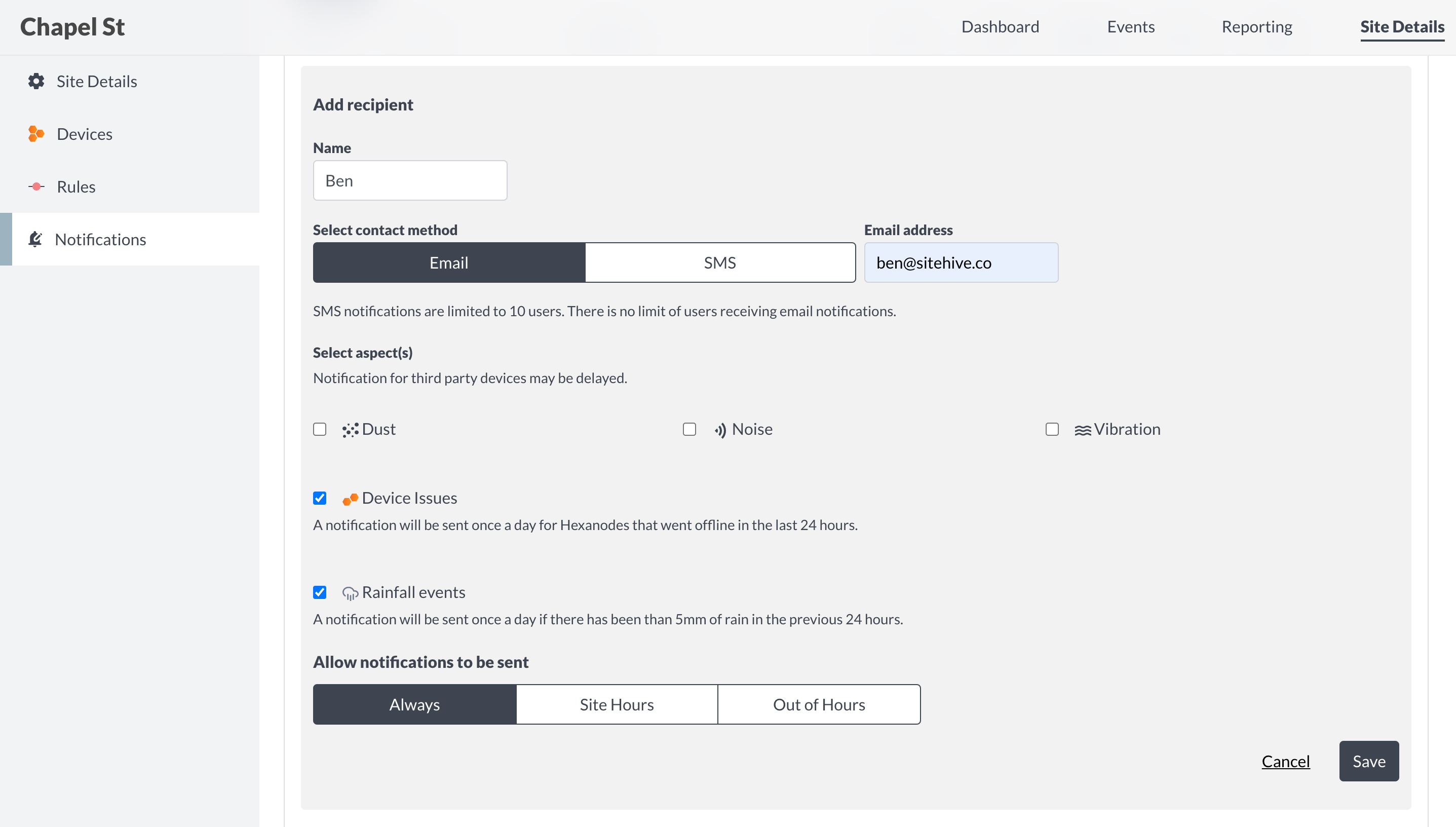 Let us know what you think about these new alerts, and if you have an onsite weather station you'd like to connect, just give us a buzz.