We've got a major SiteHive update this month, with the release of new attended monitoring functionality. The new features make it easy to capture all your measurements and notes direct from site, and then manage them alongside all your unattended data. So you can have a complete record of all site data within SiteHive.
You'll see "Attended" as a new menu option on the top navigation bar of all your sites. Clicking on this option shows you a clear map of all your attended measurement locations. Locations and devices can be added/edited in the Settings section, and then used every time a measurement is recorded in field -so you don't need to re-enter this information every time: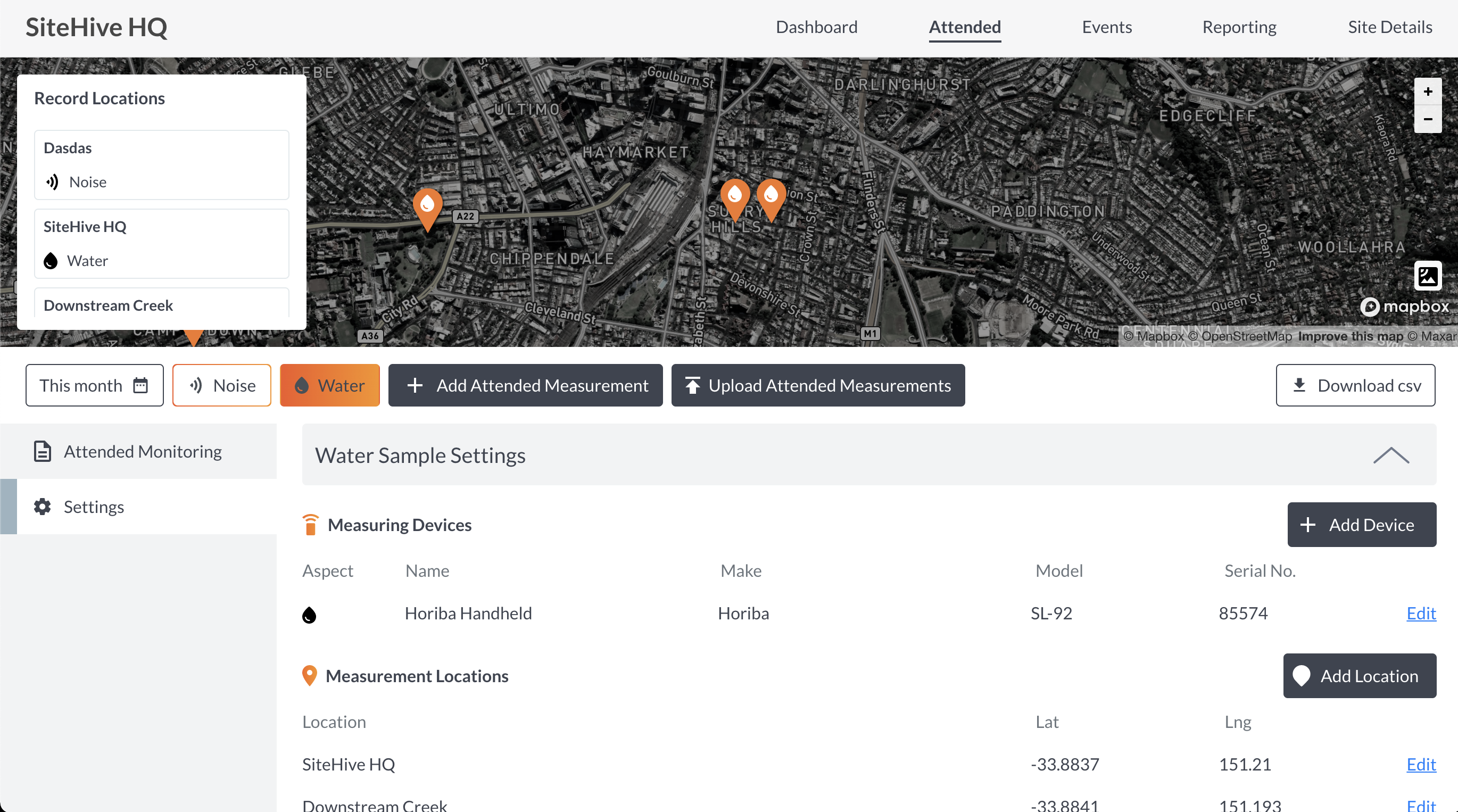 You can add attended monitoring data for both noise and water, with a simple form making it easy to capture data while you're in the field. The Attended form automatically assigns live weather readings (or historic if you're adding data retrospectively), and allows you to enter key paramaters, images and other files while out on site.
Water lab results can also be processed here, simply by emailing them to us at SiteHive. Give us a buzz to find out more.
Below the map, Attended Monitoring results are presented in graph format, making it easy to compare trends over time and across different locations. Locations can be filtered and paramaters compared between graphs:
The table below the graphs presents the full range of attended measurements, and for water also contains lab results. Key details are shown for each measurement, with any attachments you added available in the table for quick access.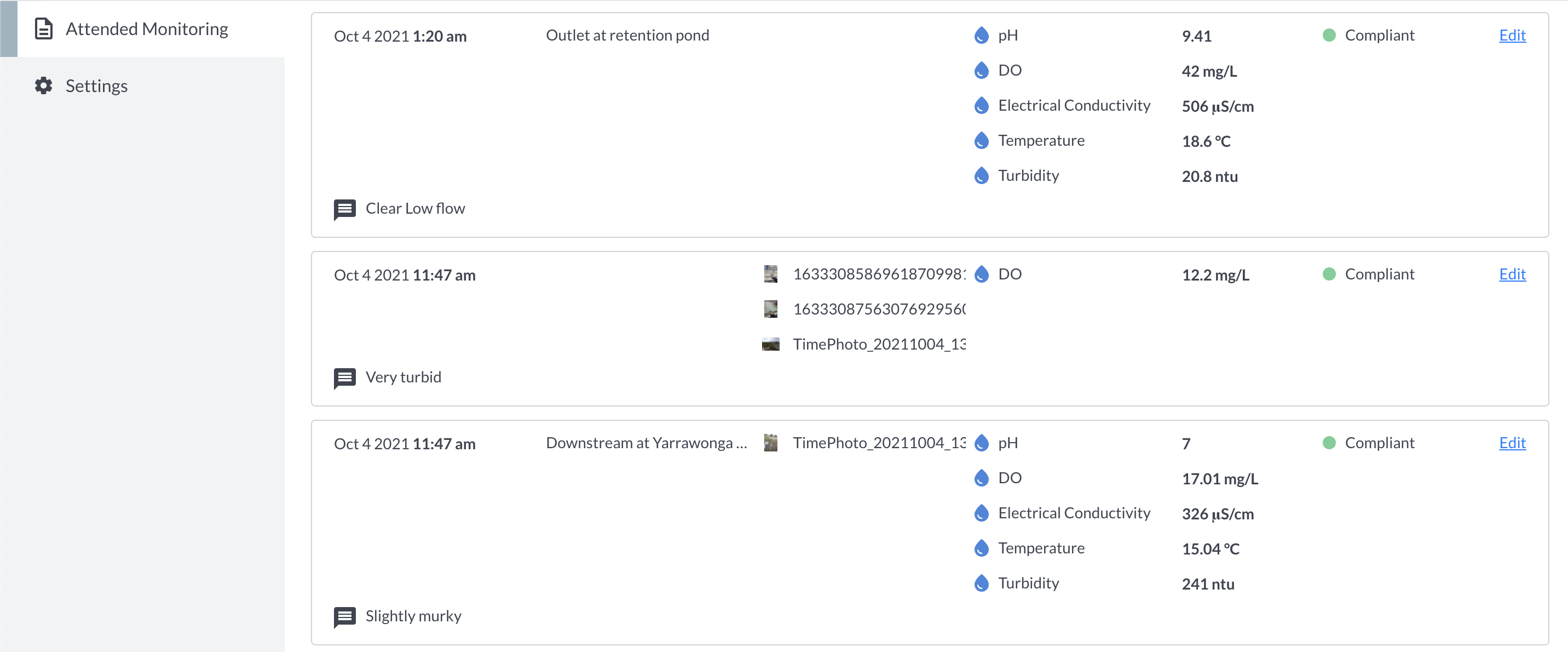 We hope you find this significant new feature useful and time-saving - please let us know what you think!
Coming next, we're working on developing summary pdf reports of Attended Monitoring. If you are interested in trying this out, or have any ideas you'd like to see included, please don't hesitate to give us a buzz!