We all know that weather can have a significant impact on what's happening on construction sites, and adverse weather conditions can make environmental measurements particularly challenging. To help with this, SiteHive has provided integrated weather data for some time.
With the latest SiteHive release we've extended this further, making weather information even more prevalent and useful for investigating and reporting on your site. Weather data is now available in a number of areas:
Within SiteHive Reporting there's a new weather section that shows summary graphs for rainfall, wind speed, wind direction and temperature. These graphs are designed to help you identify noise measurements impacted by rainfall and high wind speeds, as well as dust measurements affected by strong winds, high humidity or rain.
Weather data is also available on your Dashboard, providing a more detailed view of actuals for the day and a forecast for the remainder of the day:
And thirdly, weather data is used for calculating Noise background levels automatically. You can choose the weather station used for this in Site Details by editing the BoM Weather Station section. Weather stations within 25Km of your site will be shown, sorted by proximity to your site: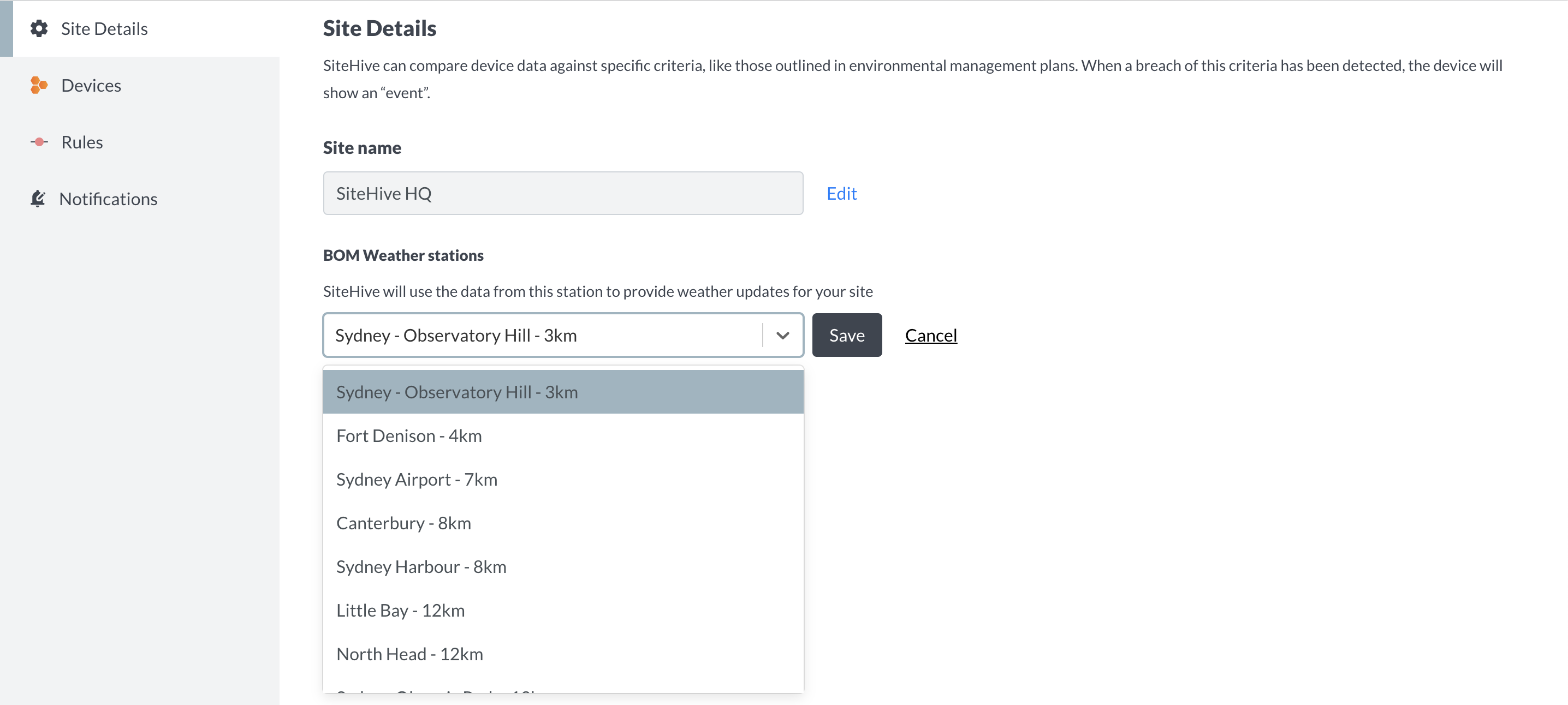 Next, we'll be working on adding configurable weather-affected periods to the noise and dust data graphs, and adding weather data to the download.