Real-time, 24/7 monitoring provides a range of benefits we love - but attended monitoring will still always have a place. Attended monitoring allows people to collect specific and snapshot data, and apply their experience in making subjective judgements about what's happening on site.
So SiteHive has developed new attended monitoring functionality that allows you to capture attended data easily, and manage it alongside all your other environmental project data. With SiteHive's graphical presentations and automated reporting you can analyse your data quickly and get the full picture of what's happening on site.
In SiteHive, Attended Monitoring can now be accessed as a menu option within Reporting. There are specific features and forms appropriate to each environmental aspect, with Noise and Water available now and additional aspects to follow.
Update: Attended Monitoring App
The Attended Monitoring section can now be saved as an app on your phone/tablet! When you click 'Add Attended Measurement' from your site (via your phone/tablet web browser), you'll be prompted to 'Install SiteHive webapp'. Clicking install will add the SiteHive Attended Monitoring app to your homescreen, for much quicker access to capturing data when out on site.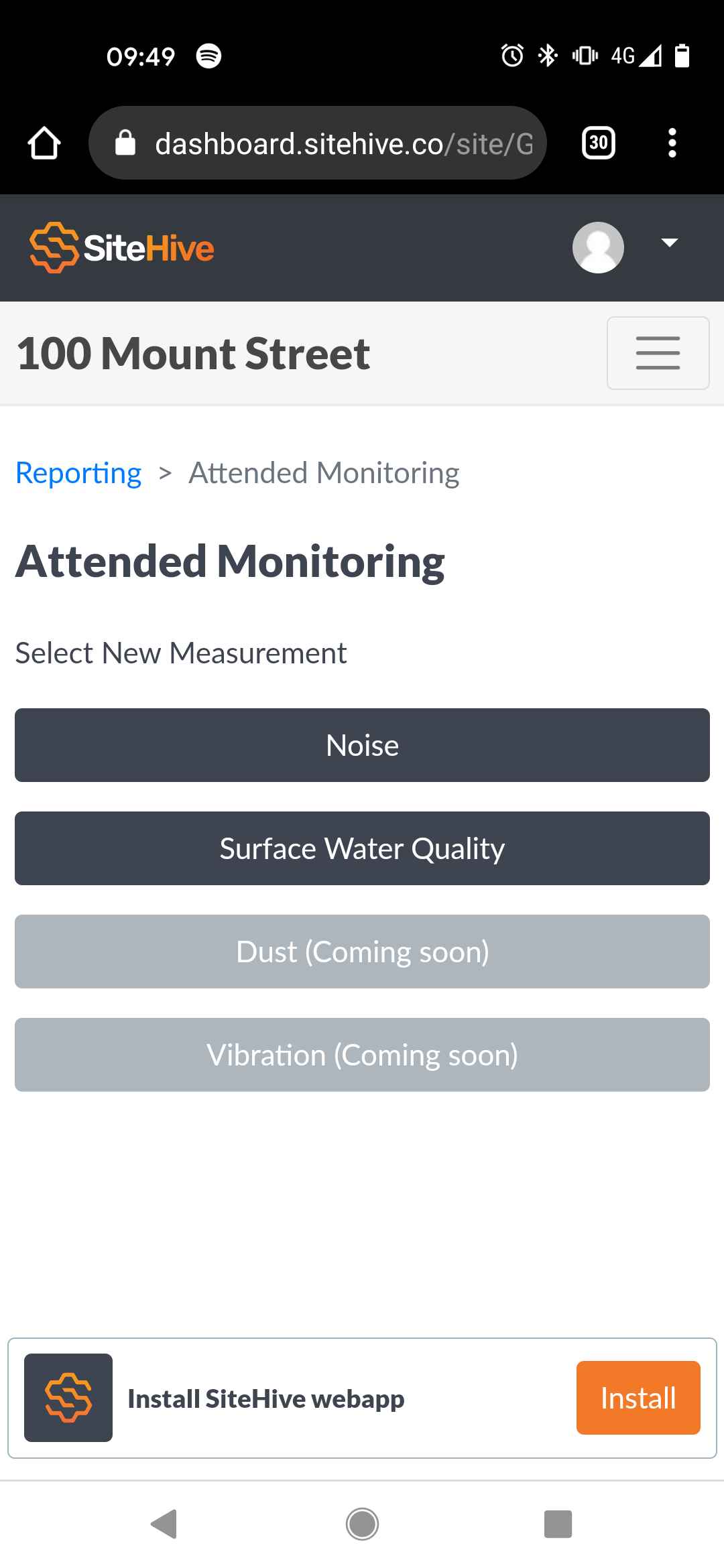 To record a measurement you simply click the Add Attended Measurement button, and a new form allows you to capture data easily:

The first section of the form captures details of the session, and includes a number of time-saving features. For example, the date and time are automatically populated with the current time, and the location can be added to the map. Weather conditions are automatically taken from the nearest BoM or on-site weather station, and additional comments can be entered: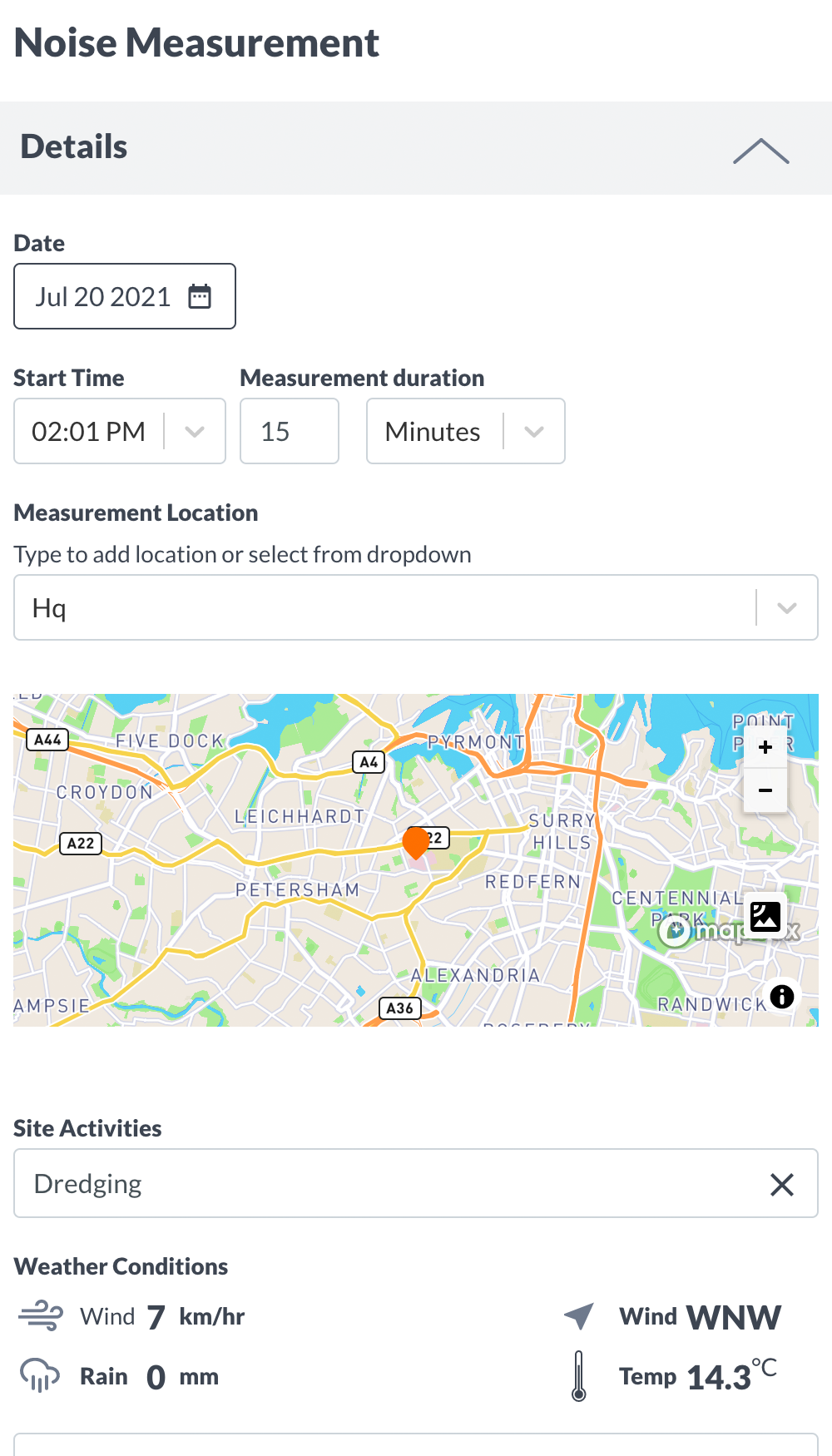 The attended measurements can then be entered in the section below. For example, the Noise aspect form captures multiple parameters, the type of device used, useful notes and allows any additional documents and images to be uploaded:
When you save the form the details are captured in SiteHive, and can be seen in the Attended Monitoring section of Reporting in graphical form. Each of the graphs can show a different captured parameter:
You can select any previous result to see more detail about that measurement, and add/edit anything captured on site.
We hope the new Attended Monitoring features help you to manage environmental impact on site more effectively. As always these features are being built for you, so if you have any questions, comments or feedback please don't hesitate to get it touch!