Understanding trends in site data, across all aspects, is a core component of successfully managing your environmental impact. SiteHive's Reporting page has just been updated to help significantly with this task, now showing trends across all parameters for key aspects.
For Dust, averages for the selected time period for PM2.5 & PM10 are shown, for each device/monitoring location, and expanding the table will show the daily averages for each day in the selected period. The time range can be changed at the top left of the page.
For Noise, the top level stats show the average LAeq across day, evening and night periods, with the detailed view then showing the additional parameters of LA90, LAMax and LAMin: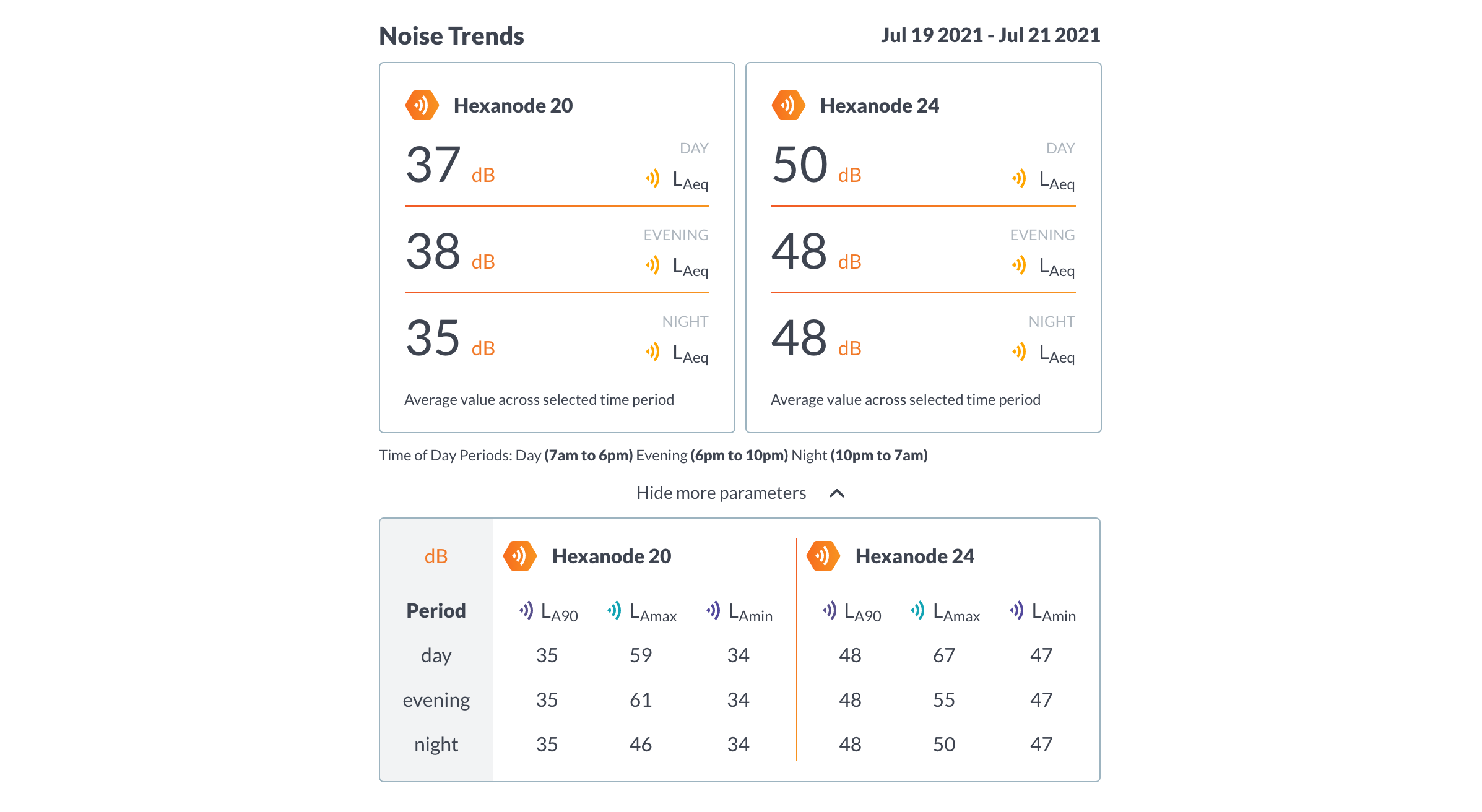 Beyond these trends stats, you can also now undertake more advanced analysis in SiteHive, calculating your Noise Background Levels.
Stay tuned to the SiteHive Buzz as more innovative features are coming over the next few months. If you have any ideas for anything you'd like to see in SiteHive, give us a buzz!