Understanding local weather conditions is a critical element to planning works and investigating environmental events on site. SiteHive has just made this a lot easier, with a new weather feature.
The SiteHive Dashboard includes a daily forecast, which can now be expanded to provide a complete picture of weather for the day. Actual recorded weather is shown as it becomes available, from either the nearest Bureau of Meteorology station (for sites in Australia) or your own onsite weather station. The forecast for the remainder of the day is provided by OpenWeatherMap.
Key weather parameters are provided, including total rainfall (mm), maximum windspeed (km/hr), dominant wind direction and maximum temperature.
The weather station used for this can be configured in Site Details, by editing the BoM Weather Station section. Weather stations within 25Km of your site will be shown, sorted by proximity to your site: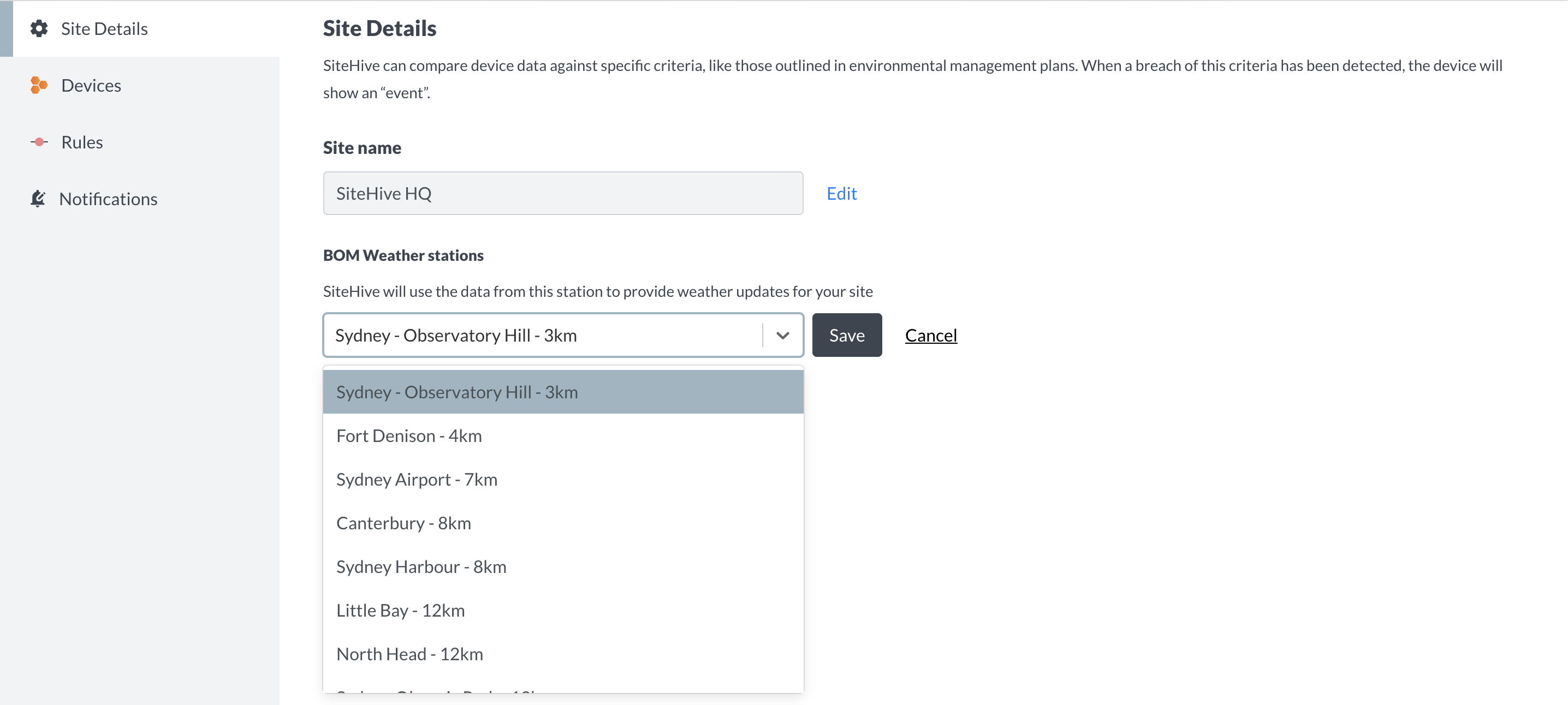 In the coming weeks we'll be doing even more with this information, including adding the data to Events and then looking to automate the explanation of weather-affected site events (for example, noise readings affected by rainfall or high wind speeds).
If you have any ideas for what you'd like to see, or have an onsite weather station you'd like to connect, just give us a buzz.