Surface water monitoring is a feature of SiteHive Attended that clients have been enjoying for a while now. A new update has made this even better by adding automated processing of lab results.
SiteHive now processes the detailed analysis undertaken by laboratories covering hundreds of parameters, and makes it immediately available and useful in SiteHive. You can quickly see any non-compliant areas and take action as required.
We've worked with a range of labs, including Eurofins and ALS, to automate the processing of their results. It's as easy as forwarding us the email with the attachments you get from the lab. Then, within seconds, they're all available and analysed against thresholds in SiteHive.
The results are shown per sampled location in a new 'Lab Results' section, under 'Attended':
From here, all the source files from the lab are quickly available in the View Files modal: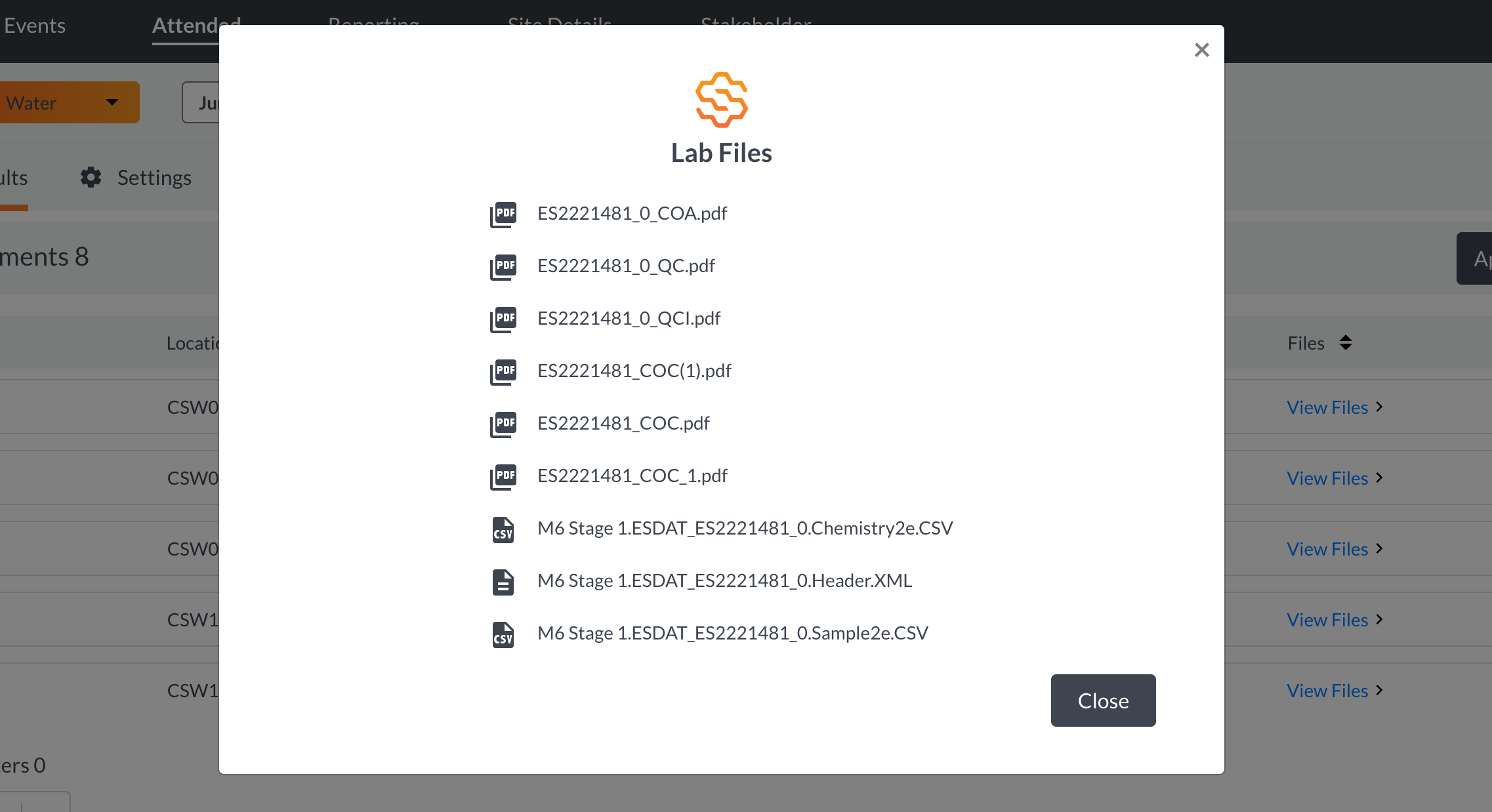 By clicking Apply Thresholds at the top of the table, each lab result can be designated as Marine or Freshwater, with the relevant ANZG Guidelines then applied automatically to each measurement:
Once applied, a table of non-compliant parameters shows clearly any measurements that are over thresholds, so you can easily investigate further if required:
We've already seen this new features save teams hours of manual data handling and analysis. From here, we're looking at project-specific thresholds; upstream vs downstream analysis; and trends analysis (e.g. rolling averages) to help the next stage of analysis.
Please don't hesitate to give us a buzz if you want to give this a go on your project!